Welcome to the 2014 Fall Scavenger Hunt! If you're new to YASH, you might want to start at the
YA Scavenger Hunt
page to find out everything you need to know to get started. There are SIX big hunts going on simultaneously, organized into teams. You can enter one, or enter them all!
In case you don't know me, I'm Kristi Cook, author of the Winterhaven trilogy (
HAVEN, MIRAGE, and ETERNAL
) and the standalone realistic fic novel,
MAGNOLIA
(all with Simon & Schuster/Simon Pulse). My favorite number is
14
! (that's NASCAR driver Tony Stewart's number--and yes, it's important to know--see below!).
I am on
TEAM RED
, but there are also
BLUE
,
GREEN
,
GOLD,
ORANGE
, and
INDIE
teams, all with huge sets of books to give away.
Okay, now on the to fun part--exclusive content *just* for YASHers! I am delighted to be hosting the lovely and oh-so-talented RACHEL HARRIS here on my blog!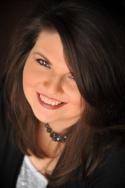 Rachel is the author of the absolutely delightful
THE FINE ART OF PRETENDING
. Trust me, you don't want to miss this one! And now, for the first time ever, you can read a never-before-released snippet from Brandon's POV in the
The Fine Art of Pretending
.
Friday, August 27th
5 Weeks and 1 day until Homecoming
Pulling to a stop in front of Aly's house, I take a deep breath. With a flick of my wrist, I cut the engine and listen to the silence. I've sat in this exact spot more times than I can count. In many ways, Aly's house is like my sanctuary. A place I go when my own home feels like a graveyard. I glance up at the bedroom window of the girl who knows me better than anyone, the only person I let see me cry after Dad died. I won't let this experiment take that or her away from me.
Tonight, I'm going to prove that Aly and I can go back to our normal, easy friendship.
Throwing open my door, I trudge up her sidewalk, plant my feet outside her front door, and ring the bell.
I step back and see Aly stick her head out of her second-story window.
"No problem," I call back up. "Take your time."
More time to get my head on straight.
Aly disappears behind a film of yellow curtain, and I turn to look out at the quiet neighborhood. Up and down the street, the lights blink on, filling the air with a low hum that matches the thrumming of my nerves. Across the street, old Mr. Lawson sits at his usual perch under a gigantic American flag, drinking beer and mumbling to himself. Two little girls ride their bikes around the cul-de-sac, smiling and waving. Just a normal, run-of-the-mill Friday night. Except not.
I thrust my hands into my pockets, jiggling the loose change from my Taco Bell run earlier tonight, and grab my pack of Trident. I toss a stick into my mouth and chew furiously. Supposedly, the smell of peppermint can calm your nerves.
I grab a second stick and shove it in, too.
With the clacking sound of Aly's shoes approaching the door behind me, I remind myself again about tonight's mission. All I need is focus. I take another deep breath for good measure and rock back on my heels, ready to greet my best friend. She opens the door, wearing a black dress molded to her skin, and I let the air out in one big huff.
Okay, that was amazing, right?! If you'd like more information about Rachel and The Fine Art of Pretending, be sure to visit her
website
!
Now it's time to enter the contest!
Here's what you need to know:
Directions: In my post, you'll notice that I've hidden my favorite number in

RED

somewhere. Collect the favorite numbers of all the authors on the red team, and then add them up.
Entry Form: Once you've added up all the numbers, make sure you fill out the form here to officially qualify for the grand prize. Only entries that have the correct number will qualify.
Rules: Open internationally, anyone below the age of 18 should have a parent or guardian's permission to enter. To be eligible for the grand prize, you must submit the completed entry form by OCTOBER 5th, at noon Pacific Time. Entries sent without the correct number or without contact information will not be considered.
CONTINUE THE HUNT: If you're ready, head on over to the next stop on

TEAM RED

! Go, visit the awesome Adi Alsaid. But before you go, let me know in the comments which book you've discovered in the hunt that you're most excited to read! Who knows, I might just pick a winner from those who comment....
Happy hunting!